Save the Date!
Next Opening | Fall 2023
Calling all Creative Women!
If you've been looking for a community filled with like-minded souls where you can learn the essentials of interior design from a professional, you're in the right place!


"Decorating is not about making stage sets, it's not about making pretty pictures for magazines; it's really about creating a quality of life, a beauty that nourishes the soul."
-Albert Hadley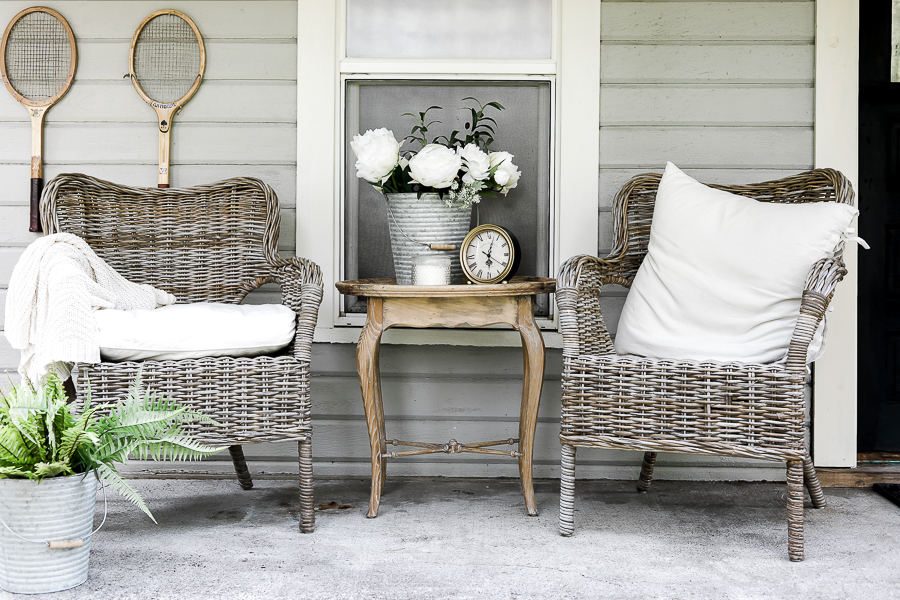 "I can't thank you enough for what you do, how you encourage and motivate, and the results I am seeing.
I'm just so thankful for your help, wisdom and perspective!"
Angela Y.
Founding Member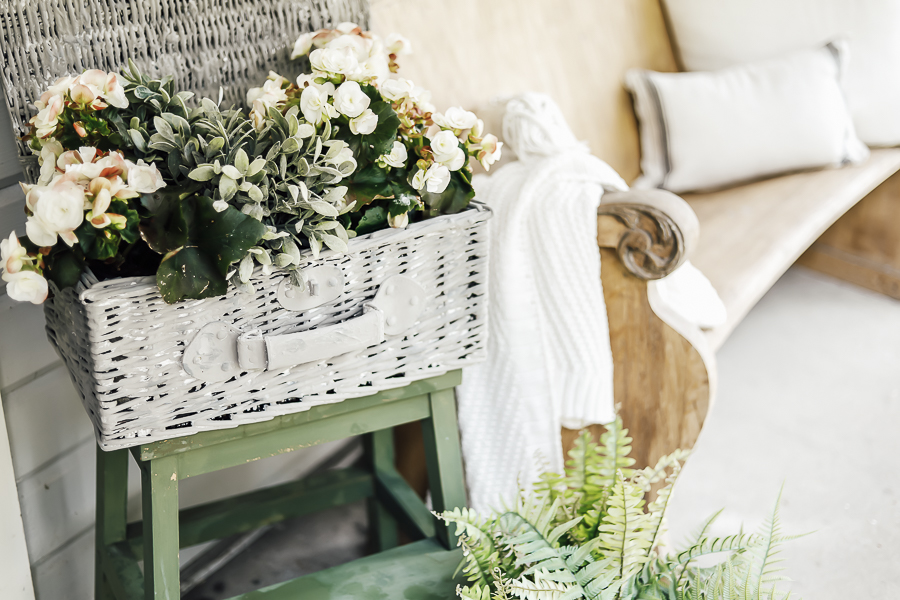 "Thank you for taking time out of your busy life to spend with us. I'm sure the other women appreciate it as much as I do!"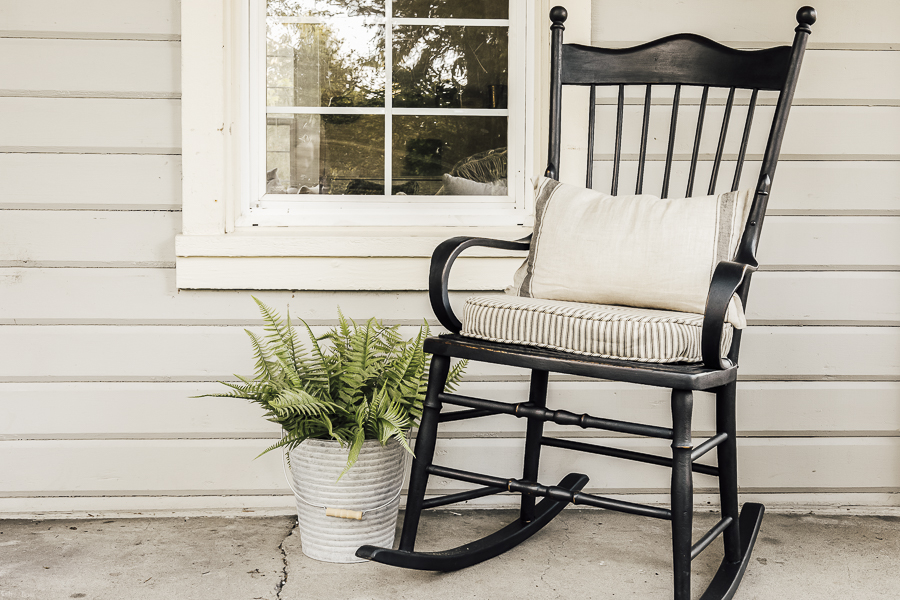 "I am so very much in need of this group - I know it will be a blessing and a great motivator! It already has been!"
Heather K.
Founding Member
Here's What you Get:
Behind the Scenes is a virtual design school that meets once a week on Zoom (Thursdays from 2-3pm PST.)
Each class is recorded and included in our class library in case you miss a live class or want to review it again later.
We also have a thriving online community that is open to class members only. You can access this on MeWe 24/7.
Here are the things you'll receive during class:
Tools and support for editing your home in order to provide a "clean canvas"
Training on how to view the world like a designer
Interior design classes on topics like picking paint colors, upholstering furniture, styling vignettes, creating mood boards and much more!
Sources for samples and discounted decor
Bible study with encouragement on subjects like jealousy, perfectionism and marital strife
Consultations with Sarah for your own design questions
Social events to meet local like-minded women
Fun giveaways & birthday celebrations
As part of our exciting update to the 2.0 version, you can also look forward to:
Printable curriculum for each week of class.
Custom design binder for organizing class notes and home projects (optional at checkout).
Design retreats

Scroll down for some additional FAQs!
________________________________
Hilda M. | Current Member Success Story
Can you believe this was her first attempt at applying the methods taught in Behind the Scenes?
"It was completely overwhelming for me to even start... but Sarah's seven layers of design concept was essential for pulling together the direction I was moving in for the colors and metals!"
- Hilda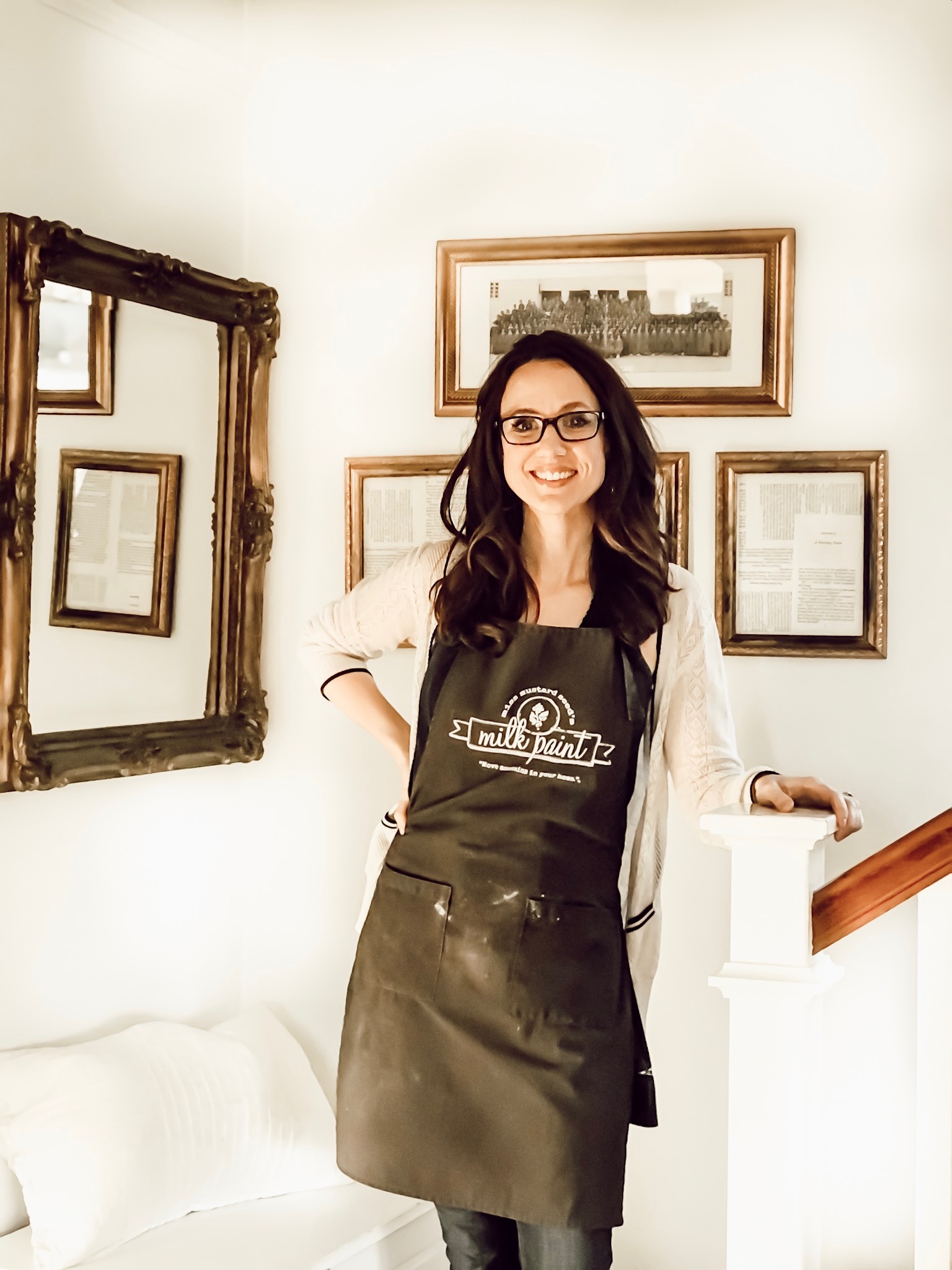 I teach creative women the tricks of the trade from my 20 years in interior design.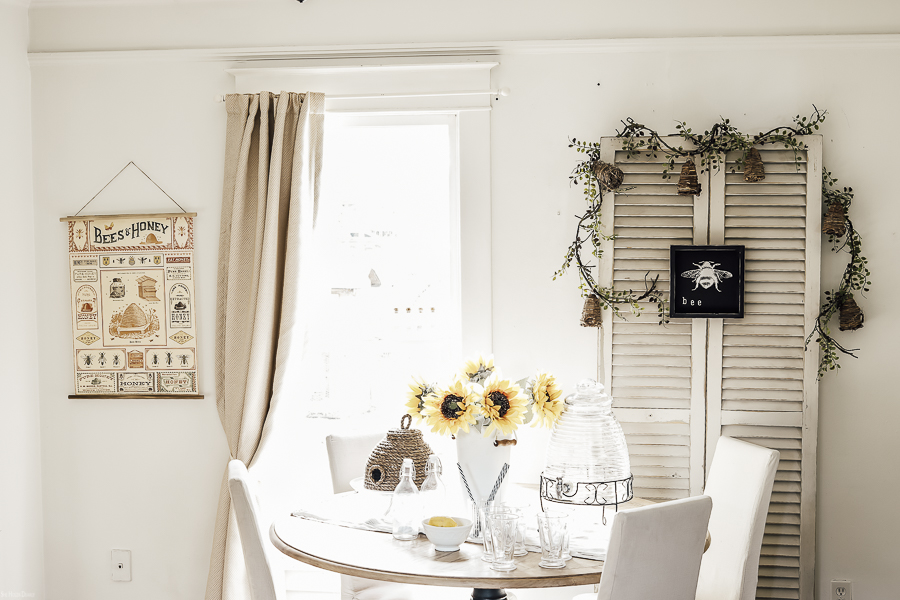 "I knew I would enjoy benefiting from your classes, but I completely underestimated how much I would get out of the community on MeWe."



"I have been challenged, encouraged and given new perspectives every single time you do the monthly bible studies and you truly do such a good job."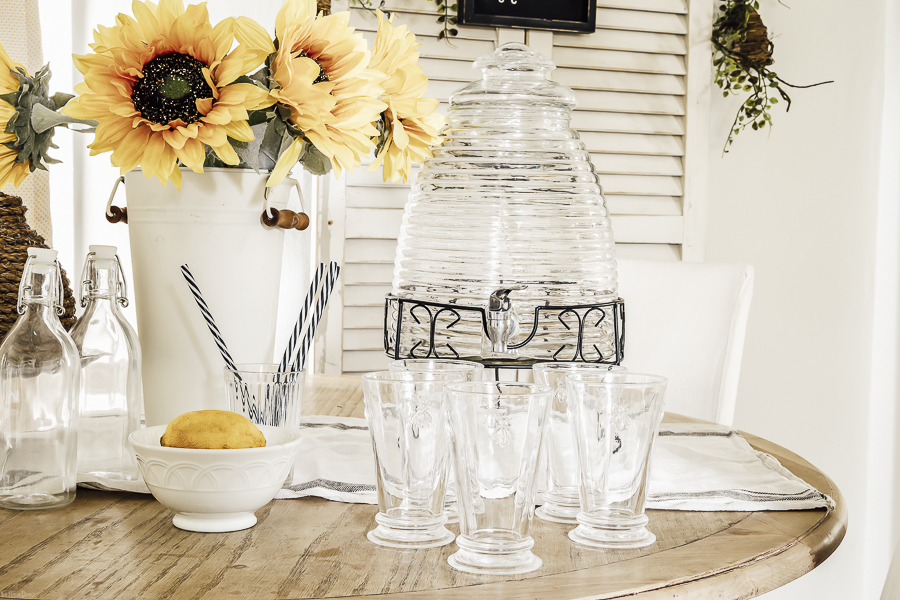 "Even though I can't make it to the live class, I consider the $37 a month as decor insurance. I love that I can get help anytime from the MeWe group!"
Brittany H.
Current Member

FAQ's
When is class?
Every Thursday at 2pm PST for one hour. We meet via Zoom, but the class is recorded each week and sent to everyone that night.


How long do I have access to the classes?
You will have access to the classes as long as you are a paying member of Behind the Scenes.


What is the Time Commitment?
Class time is one hour a week!


Will I need to invest in all new supplies and items for my home?
Nope! While at times we'll share links to items on sales or tools that may be helpful, there's never a pressure to buy, and often we'll mention a value method or show you how to upcycle what you already own!
What if I don't live in the United States?
We have a few international members! There are some slight differences we've noticed (like calling a storage tote a "bin" can be confusing to members who use the word "bin" for a garbage can! Oops! ) but overall everything we teach in class is applicable regardless of where you live!
What if I rent my home instead of own? Will this class still be helpful?
Yes, absolutely! Our goal is to help you love the home you're in, regardless of whether it's owned or rented, large or small, whether with just your family or living with others.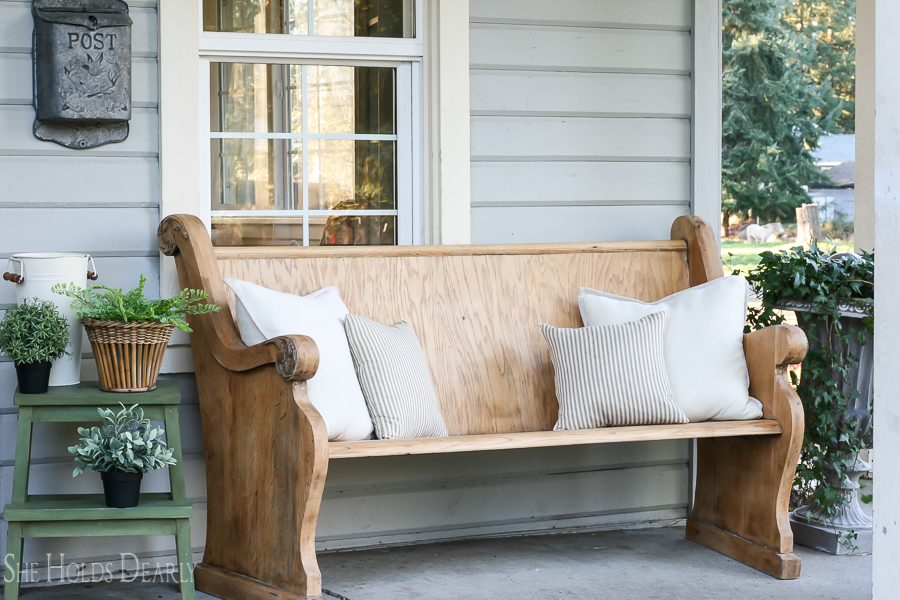 "Loved the editing part of the program to declutter my entire house . . . I would not hesitate to refer anyone to this program. It's really worthwhile in my opinion and money well spent."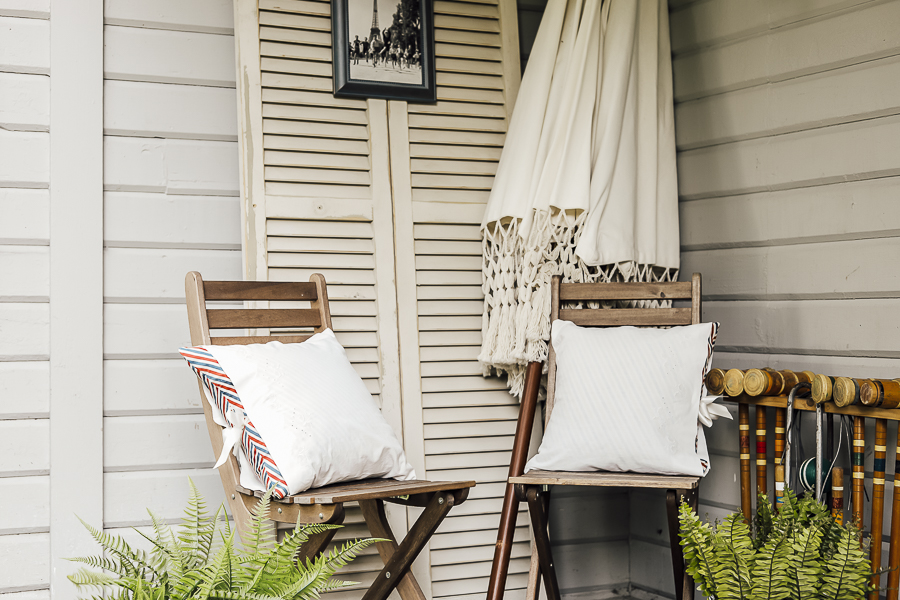 "I schedule my lunch break each week so I can make it to class."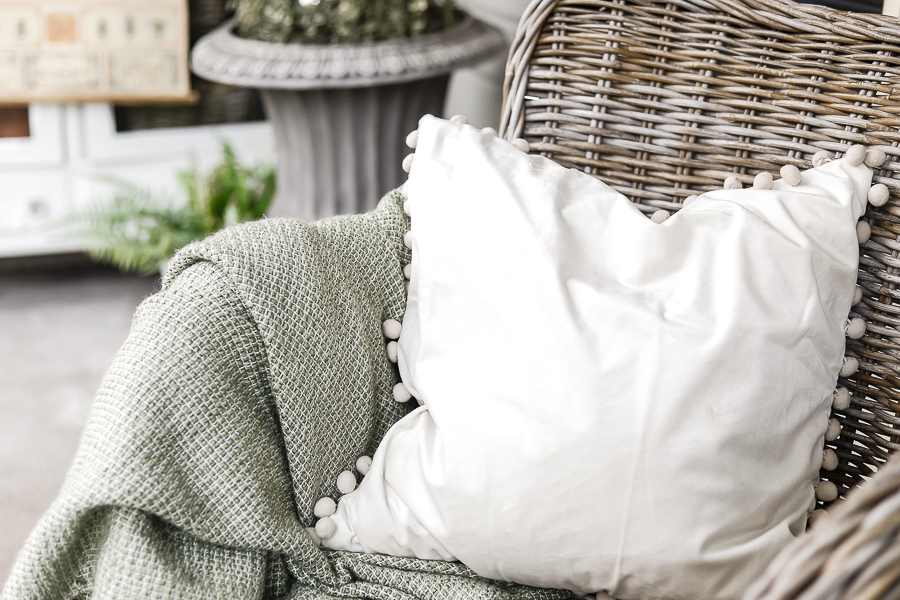 "...You've been such a big part of my learning to do what I do... Thank you, Sarah, for pouring yourself out to all of us... God is using you to bring a bright spot in people's lives when the world seems so dark and ugly."
Current Members of Behind the Scenes were asked what drew them to join and these were some of their answers...
"Working on a remodel, new build or renovation"
"I love art & creativity"
"I wanted formal training in interior design"
"I was struggling with decorating paralysis"
" I was needing confidence in my decorating"
"I love Sarah's low budget decorating ideas"
"I loved the Pinterest class"
"Wanting to know what my style is."

Which of these sounds familiar to you?
"I have learned so much in design elements, processes, and Jesus' view on humility and home.
Thank you for making this a faith-based learning experience that will stay with me. "
~ Rosemary C.
BTS Alumni