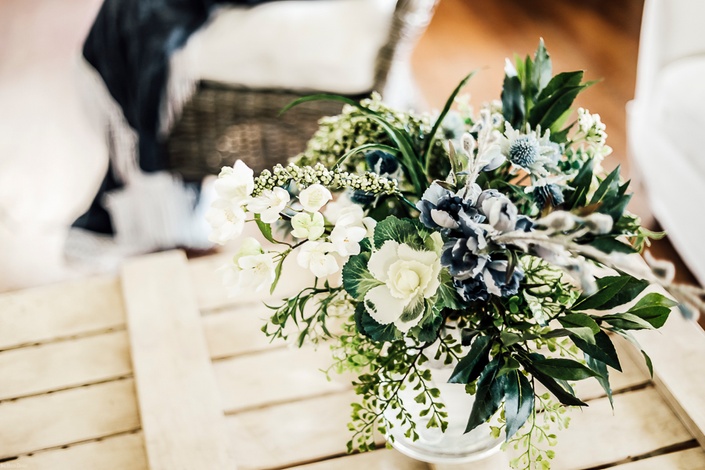 Behind the Scenes Decor Group
For the woman whose home is her art form.
Registration is currently closed.
Behind the Scenes is only open twice a year to the public.
The next opening will be March 24-28, 2021
Join the Waitlist HERE!!
THIS GROUP IS FOR YOU IF. . .
You LOVE connecting with other women who have a passion for interior design.
You want to get focused and finish home projects, but need some direction and motivation.

You need to declutter your heart and home so you can breath and enjoy your home, maybe for the first time.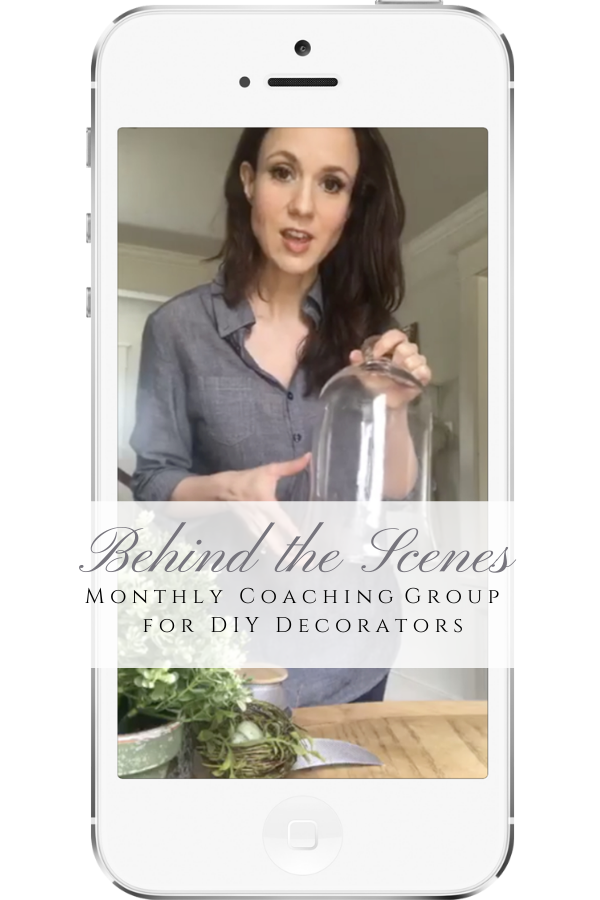 This course is closed for enrollment.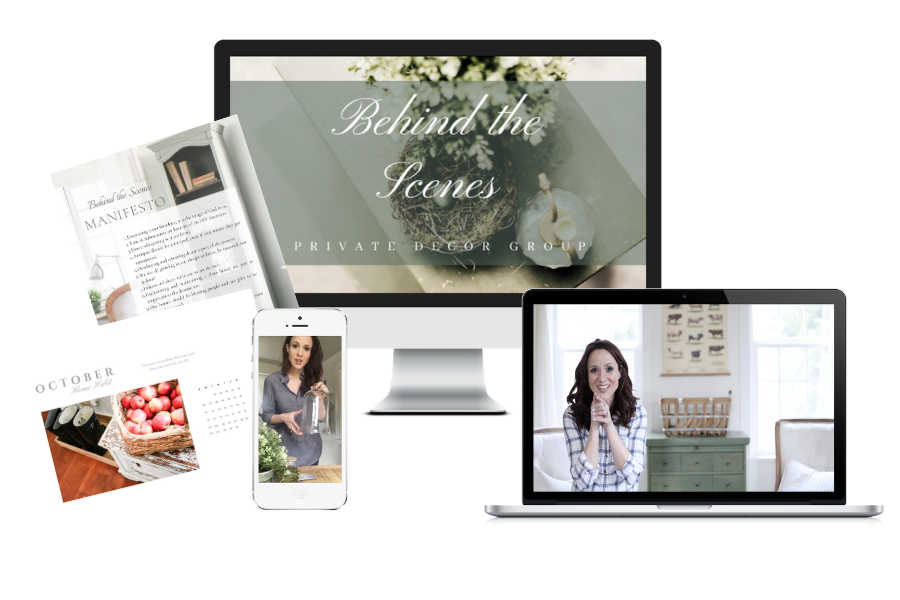 WHAT YOU GET!
Weekly classes and coaching, every Thursday from 2-3pm PST, where we talk about all the components of a beautiful, peaceful home and heart.
Live Meetings via Zoom for the ability to ask Sarah and other like minded decorators questions on the spot! If you miss the classes, no worries! You can always watch the replays that are emailed out.
Tutorials on how to choose paint colors, upholster furniture, organize your home, create mood boards and more!
An inside look into your own home with once a month virtual design consultation opportunities. Sarah, a professional interior designer, will help you with any decorating struggles you are having and send out product recommendations and tutorials after the consultations.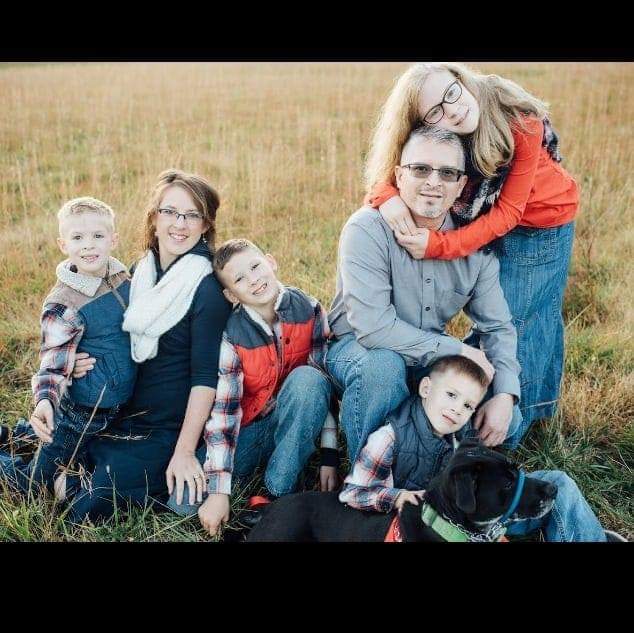 "I can't thank you enough for what you do, how you encourage and motivate and the results I am seeing.
You mentioned FlyLady in class today. I found her when I had my second child and life just became overwhelming. I learned to manage the day to day but never could "catch up" with the stuff (papers, books, miscellaneous) from before children when we got married and until last week the boxes remained (mostly unopened for 16 years). After purging and organizing the "stuff" I managed to free a WHOLE ROOM from the many totes of paper!!!
I had a huge life wake up call several years ago and remaking my home became a priority. I don't mean in the sense of decor but with the relationships within my home. . .
I bought some graph paper and my oldest two (10, 12) measured all our current furniture and all the spaces within our home. I'm not 100% settled but we're coming much closer to mapping out how to best utilize space, furniture, is helping us plan what renovations would be beneficial, and what size scale furniture works best in some of our odd shaped rooms.
We're looking forward to what's next and getting more excited about our homes potential. . .
On a side note, I'm going to be painting my first piece of furniture this week. Nervous!!! I'll be sure to post progress pictures on Facebook group.
Thank you again. . . I'm just so grateful for your help, wisdom and perspective."

- Angela York, Founding Member of Behind the Scenes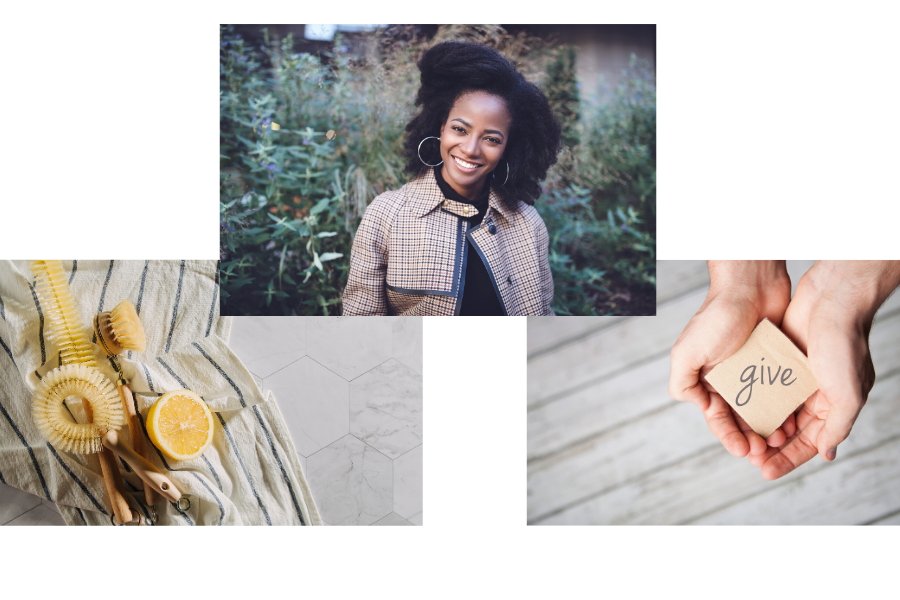 OH, and don't forget these bonuses!
Optional accountability partner via the Facebook group

Cleaning hacks to save you time on maintaining beautiful home

Guest speakers from the DIY design community

Gift cards and prizes for completing certain cleaning goals

Peace of mind knowing that a portion of your monthly tuition goes directly to fighting human trafficking in the U.S.
Sarah used to charge $100+ per hour for her design services when she was taking clients. Even a shopping trip to Joanns to make a fabric decision would run this high.
Now for a $1 a day you can glean from her decorating advice
and the best part of all- you will learn to DIY your own home and enjoy these new skills for a lifetime!
Valued at $375 per month!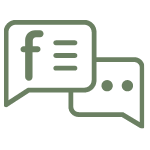 Build relationships with other women from all over the world who love decorating and DIY design in our Behind the Scenes Facebook Group! Find encouragement and accountability for those difficult projects that can be so intimidating. Celebrate your home improvement victories with friends who were cheering you on for the whole process!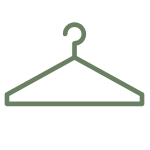 Declutter your ENTIRE house over the course of one year following the famous Kon Marie method in a carefully paced program to revolutionize the organization and ease of cleaning inside your home. Enjoy the freedom that comes with only surrounding yourself with pieces that you love!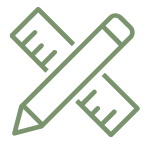 Work your way through the online "Design School" focusing on DIY skills and tricks of the trade. You will learn furniture layout, how to hire a contractor, how to use Pinterest like a BOSS and watch your decorating confidence soar!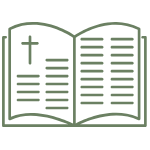 Be challenged and inspired by the monthly bible study and teaching on the deeper issues that affect a home. During "Grace Week" we delve into very real struggles like jealousy, fear, discontentment and marital strife and see what Jesus has to say about them.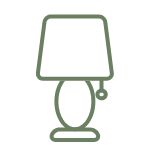 Expect to get regular links to sources and discounts on interior design products, tools and vintage style decor, often times directly related to the virtual "Your Turn Consultations" that are offered once a month. Sarah will personally take a look at your space and give you customized advice to help keep you moving forward on your projects!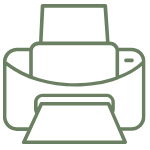 All recordings and printables are stored in one place on Teachable in the Behind the Scenes school. Printables include design worksheets and calendars for the monthly "Home Habits" the members work on.
This course is closed for enrollment.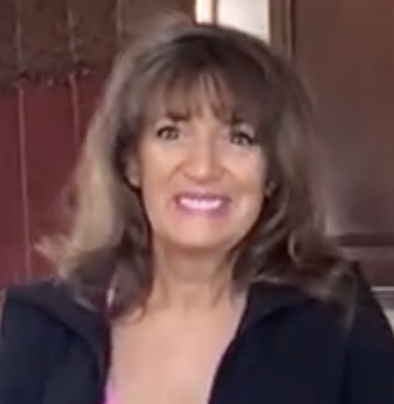 "Today was so awesome! I enjoyed it so much. I was struggling on a large project that I was working on for a client. I then realized why I was "stuck". I always pray over my client's homes and I realized I had not prayed over this senior living community that I was redecorating and the given the project to God for HIS creative glory. Once I did that the creativity flowed!"
- Anne Murphy, Founding Member of Behind the Scenes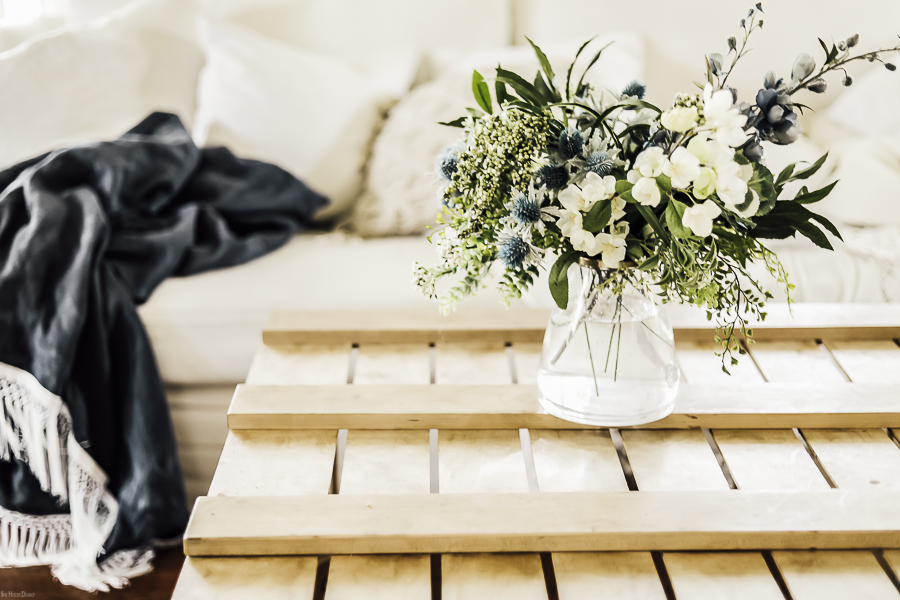 Do you identify with any of these words. . .
Unfinished Projects

Cluttered House

Expensive Taste

Limited Budget

Blank Slate

Wasting Money

Embarrassed to Have Company

Feel like a Wannabe

Overwhelmed with Choices

Lack of Vision and Motivation

Intimidated by DIY

Tired of Waiting

Afraid to Start???
Behind the Scenes was made for YOU!!
Your Instructor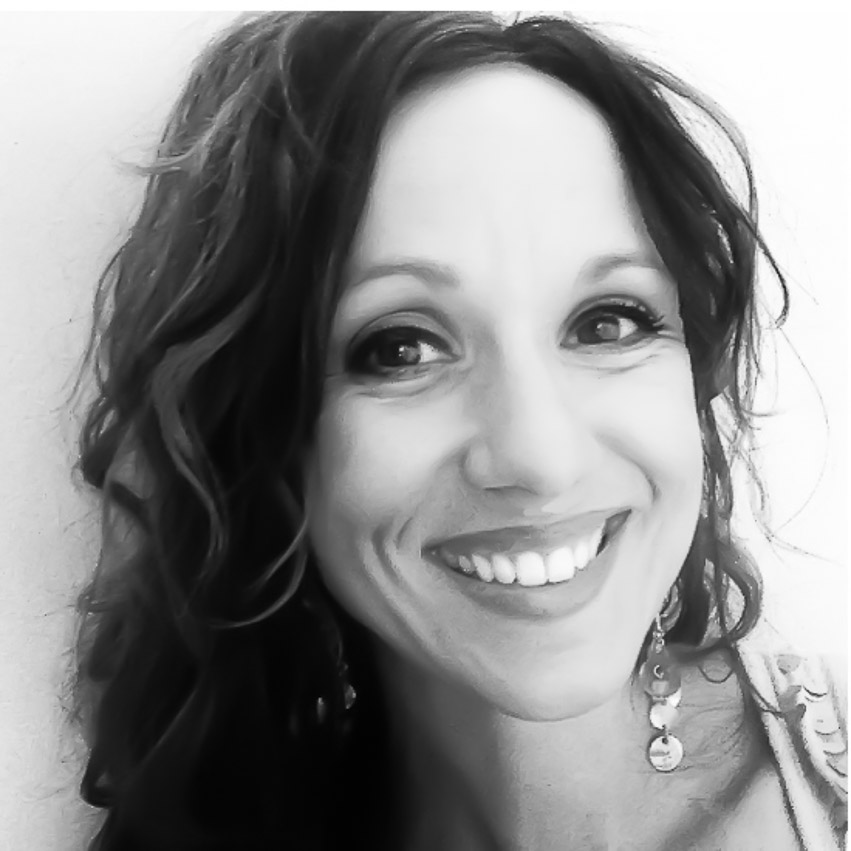 Some of Sarah's earliest memories involving decorating her childhood bedroom, every square inch was considered and when she could not find what she needed, she would simply DIY it, not realizing that this wasn't normal! This continued on into high school and people began asking her to design their events and homes. It was her husband who suggested she switch her degree to what she loved most and after graduating with a degree in interior design from the London Guildhall University, she settled into a life of homeschooling her children and taking design clients on the side.
After a few years in the industry, though, it became clear that it was the DIY crowd she wanted to work with most! She missed the resourcefulness and creativity of achieving the professional look for a fraction of the cost.
Today, she teaches interior design online at She Holds Dearly and in her Behind the Scenes coaching group full time. She manages a small farm, all the while, renovating a 100+ year old farmhouse with her husband and four kids. She is passionate about teaching women the skills they need to make their homes beautiful and easy to maintain!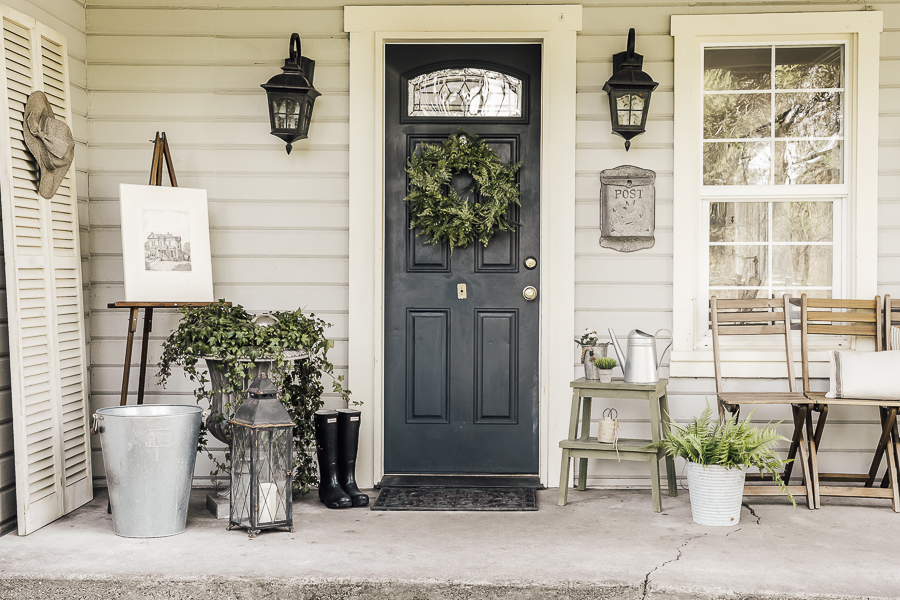 What if you could learn how to . . .
Design your own mood boards to narrow down your design ideas

Understand paint colors and undertones

Choose furniture, fabrics, accessories and lighting

Thrift and DIY most decor to save 90% off retail

Have access to a professional interior designer and a group of talented women for encouragement and support

Face the unspoken challenges in the design community- decluttering, heart issues and maintaining a beautiful space
Behind the Scenes might be just what you are needing!
"Creativity is allowing yourself to make mistakes.
Art is knowing which ones to keep."
~ Scott Adams
Still undecided??
You can always join The Waitlist and we will notify you Spring 2021 when we open again!
Frequently Asked Questions
When do the classes start and finish?
It starts a within a week of enrolling and does not finish as long as the group is active. There is enough content to learn for 3 years before the classes repeat! Every Thursday at 2pm PST we have a Live class via Zoom. The content continues to be created and fine tuned, but the decluttering program starts over every October. Most people will either skip the decluttering classes after one year or decide to take the opportunity to touch up their homes again.
How long do I have access to the classes?
This is a monthly paid subscription group and will be available every month to paying members.
What if I am unhappy with your subscription?
If you are unsatisfied for any reason, contact us before the next billing and you can cancel your subscription. Because of the digital nature of the content, we cannot offer a refund of previous payments, only a cancellation of future payments.